Welcome! This is Hill Aircraft
Let us show you why we have been named the

#1 FBO in Georgia

multiple times.
We offer a full range of aircraft management services.
We can take care of all your passenger and crew needs.
Over 100 years combined maintenance experience.
Aircraft Sales
Our deals are legendary.
Let us buy or sell an aircraft for you.
We can't wait to put out the red carpet for you.
We Are THE Premier Cessna Parts Distributor
FBO Services & Amenities
We're committed to making every Hill experience exceptional.
Facility Fees
Facility, security, and overnight fees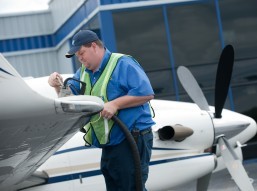 Line Service Request
Tell us when you're coming and what you need!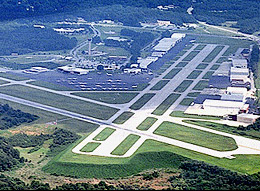 Airport Info
See a diagram, runway info. and more.
Hill Aircraft has been our home for over 20 years and we are grateful for the long-standing relationship, outstanding professional customer service and very attentive line service.
Toby Blanton, Director of Flight Operations, Turner Enterprises
We have owned a Citation CJ-1 for nine years and Hill Aircraft has managed it the entire time. The Hill family and it's employees have done a great job from charting it to tracking the maintenance. I don't worry about anything.

Bart Whitaker, Owner, Whitaker Oil Company
Larry went far and above what I expected in this sale. He definitely would be my choice when I get ready to get another airplane. Larry has a great knowledge of airplanes and equipment and the fair value of such equipment.
Eddie Houghton, Harley Davidson of Atlanta