Celebrating more than 65 years of a continuous family aviation operation.
We love what we do here at Hill Aircraft. We're a family!
Guy, Sr. was training to be a Navy pilot in Key West, Florida, and along with another young student, crashed a Cub in a field. The other student walked away but Hill was left unconscious. A farmer retrieved him from the aircraft and carried him to the Naval hospital in a wagon. He was pronounced dead and rolled into a hallway on a gurney with a sheet over his head. Fortunately, his arm was hanging off the gurney, and a doctor trying to reposition it felt a pulse.
Here's how it all began…
The first time Guy Hill, Sr. died was in 1942. Well, sort of died.
Click here and you may also hear the story in his own words.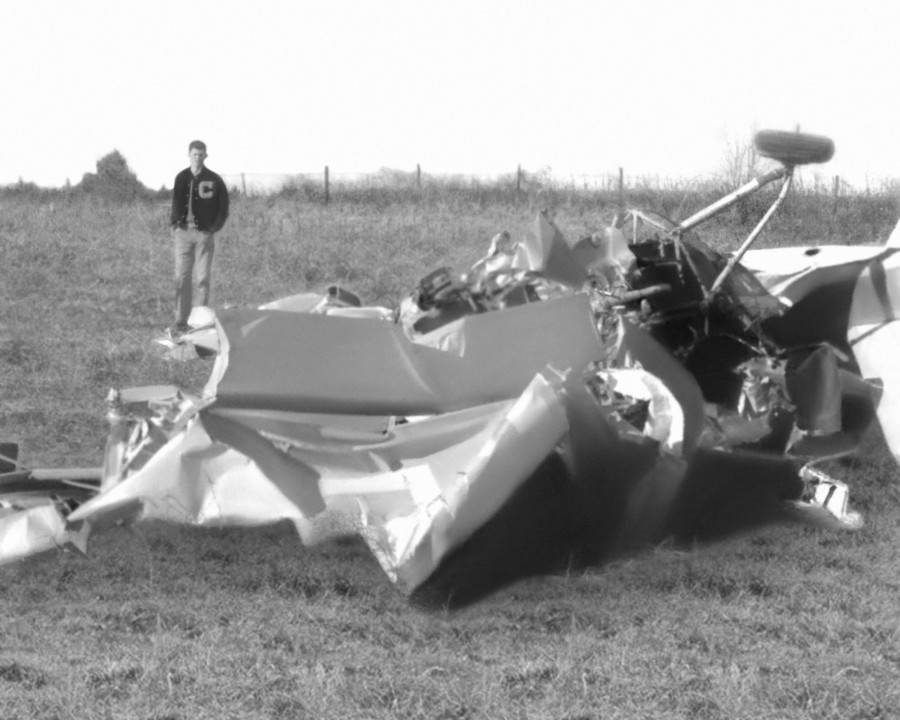 Since he had lost a lot of blood, the doctor ordered a transfusion, and three months later, Guy Hill was back in training. "After they gave me blood, I started percolating again," quipped Guy in a 1997 interview, seven years before he died (for real) in early 2004.
Like many longtime aviation pioneers from his era and before, Guy Hill was hard to keep down, even when others might have counted him out.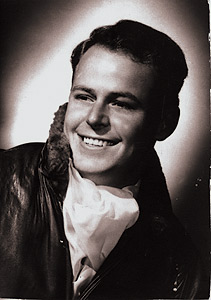 Years later, when his uninsured FBO facility burned to the ground, mercilessly destroying the bulk of his inventory, he set up offices the next day in a T-hangar and got back to work. Surviving that early crash as a young man and facing death head-on in the cockpit during World War II gave him a unique perspective, one that enabled him to meet life's challenges with confidence, tenacity, and appreciation for whatever his lot might be.
Guy Hill, Sr. had one of the most illustrious aviation careers in Georgia history. He was a decorated Navy pilot, airplane mechanic, FBO operator and a politician. He was straightforward and opinionated, but his reputation as an aviator, businessman, civic leader and family man was impeccable. When his children and associates talk about him today, they pepper their words with remembered quotes and stories that sometimes seem too incredible to be true.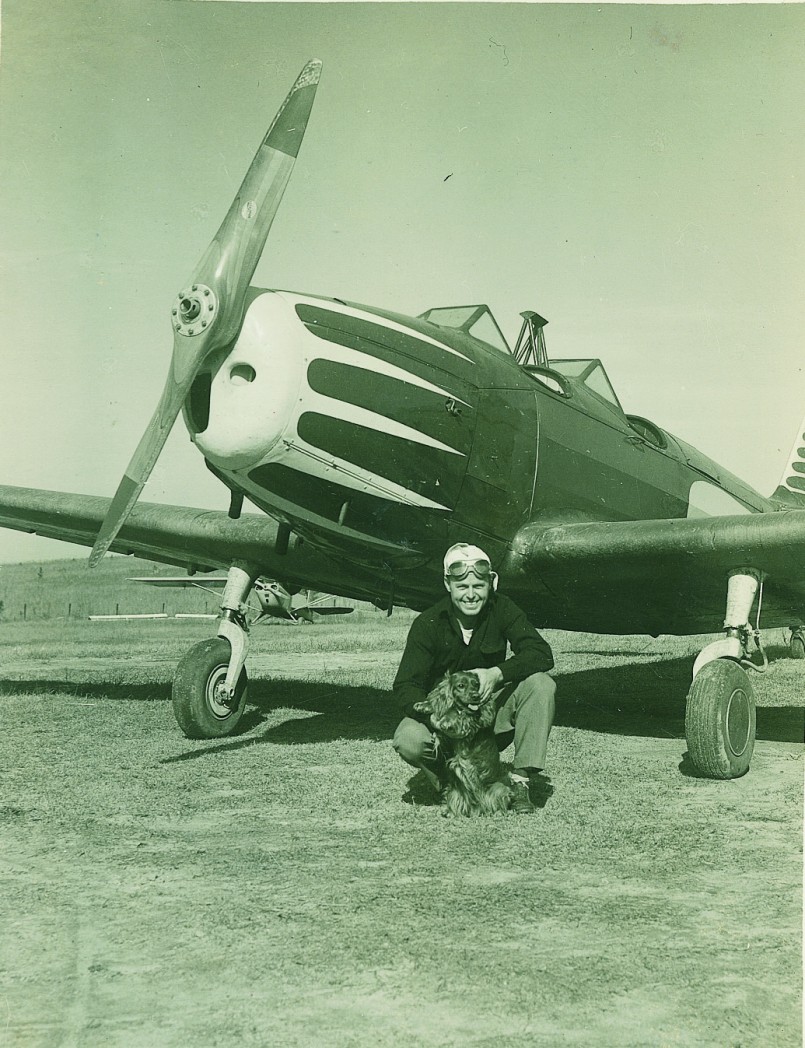 An opportunity to right some wrongs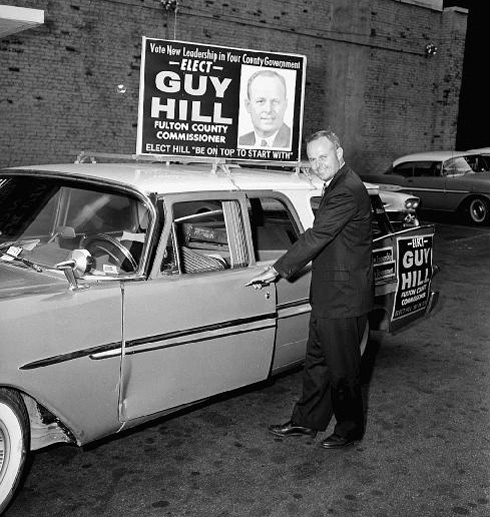 ---
During the 50's, the FBO business at Fulton County Airport proved to be steady work for Hill, but it really got a boost a few years later when a flight training operation at Hartsfield closed down and sent all of their 100 students his way. By the end of the decade, Hill was firmly entrenched at Fulton County Airport and growing steadily.
The Hills settled into a house on Boatrock Road in South Fulton and began raising a family. When Fulton County government lost control of the parks system to the City of Atlanta, Hill became concerned about recreation in the area and decided to do something about it. His actions ultimately led to his decision to enter politics. He knew a lot of people and had been very active in Barry Goldwater's campaign. In 1964, he campaigned and got elected by a large margin to the state legislature. Hill considered his political career as "an opportunity to right some wrongs," and for 11 years that's exactly what he worked diligently to do
HILL AIRCRAFT CONTINUES TO GROW
During the 60's, Hill Aviation continued to grow at a steady clip. Corporate aviation was emerging as an industry unto itself, and most of Atlanta's major corporations downtown looked to Hill as their closest provider of general aviation services.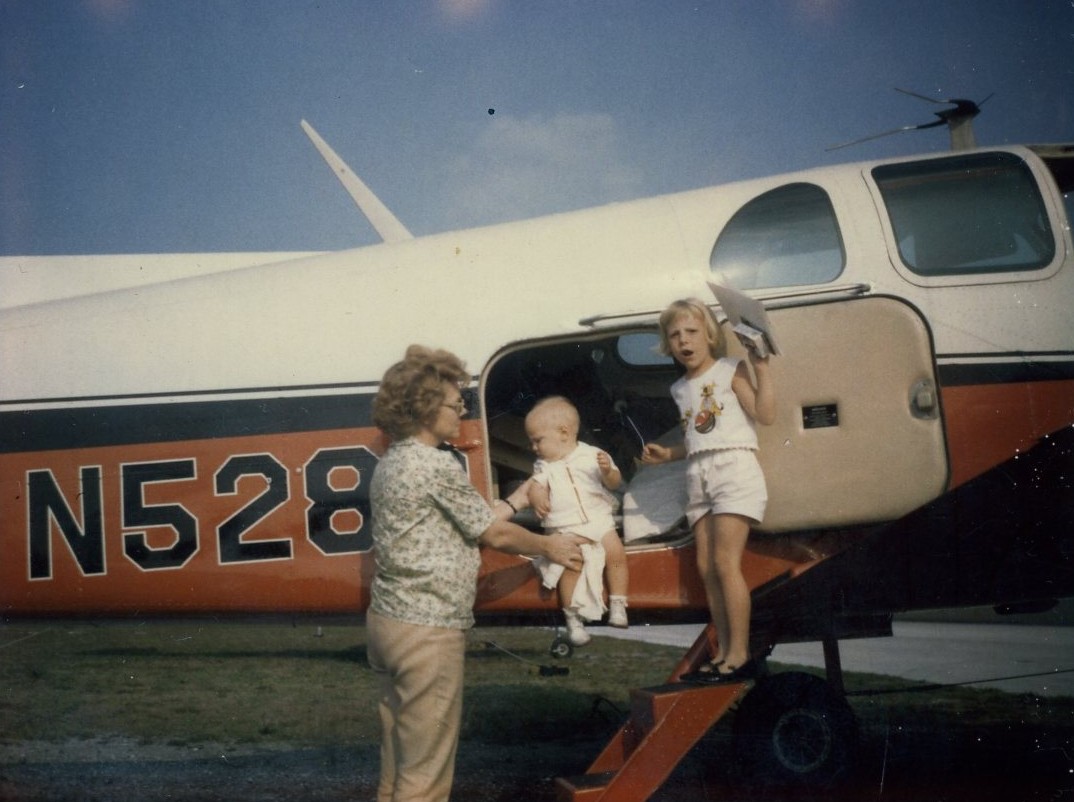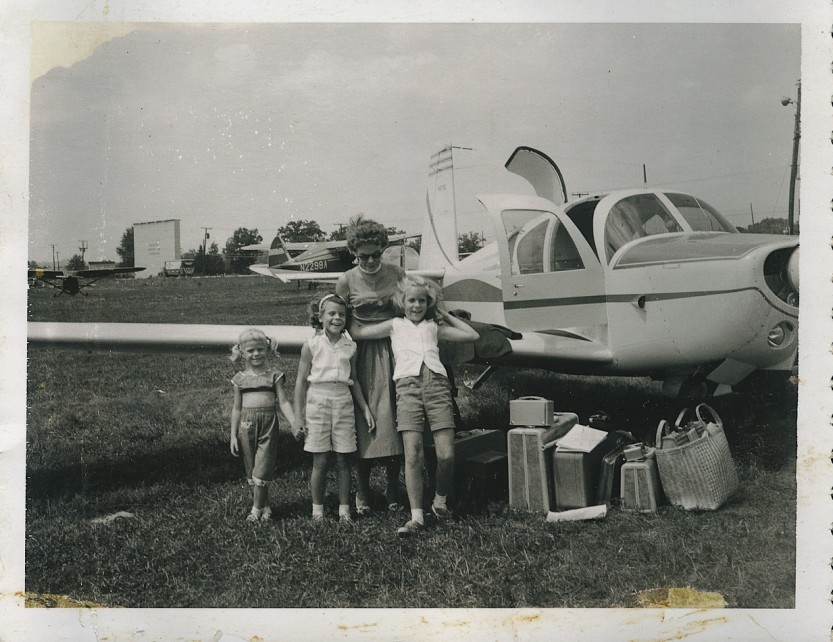 ---
It was also during the 60's that Guy Hill, Jr. remembers first getting his start in aviation.
"My dad always liked to say that I started flying when I was six months old," recalls Hill, Jr. "He had me up in the cockpit pulling on the yoke then, but I actually started taking lessons when I was about 12. He was always saying hurry up and grow up so you can take over the business."
"I graduated from Auburn in June, 1988 on a Saturday and went to work on Monday. About 3 years after I got here, Dad called me into his office and asked me to sit down. He looked out the window a minute then asked me if this was really what I wanted to do. The question took me back, but I said, "this was certainly what I wanted to do. Aviation has always been what I wanted to do."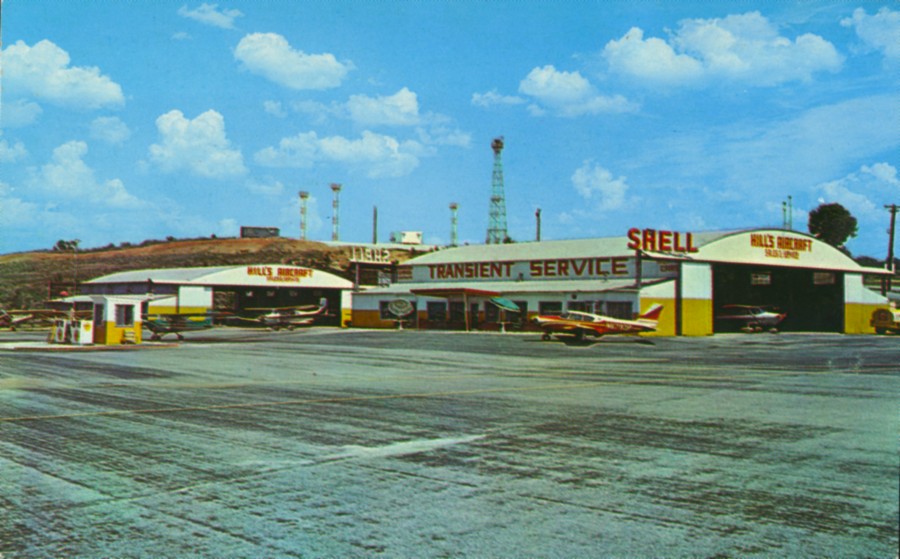 Today, Hill Aircraft is on a new track
Both father and son recognized years ago the need to be more proactive in growing the company. In his '97 interview, Guy Sr. explained that while he grew with the industry, he didn't change with the industry. "I didn't expand the sales organization as we should have and didn't expand the flight training as we could have," Guy Sr. said. "As long as we were feeding the family, I was happy, but we missed a lot opportunities to expand to other airports." One of those missed opportunities was the first FBO at Dekalb Peachtree Airport, then known as Peachtree Dekalb Airport. "I had the first opportunity to buy the Epps operation," Hill, Sr. recalled. "When the Navy went out, they sold to a guy who called me and said he couldn't do it anymore… and did I want it? But I was so busy, I didn't pursue it, even though I wanted it. When I got around to thinking about it again, I called him back and he said Pat Epps just bought it."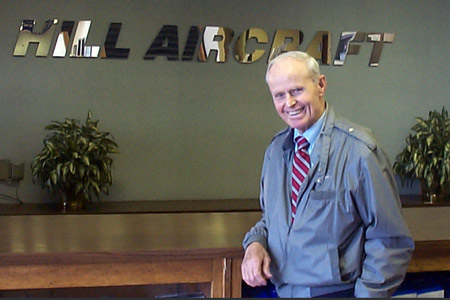 Renovation and Rejunevation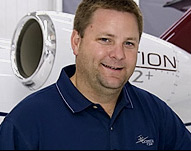 ---
For his part, Guy Hill Jr. knew before he came to work at the family business that the company needed to improve its marketing reach. "During my time at Auburn I did an internship here, that's when I realized there was no strategic planning," says Hill Jr. "We had no business plan, so we were operating in a reactionary mode and we weren't marketing our services. Also, there was a dispute between Fulton County and the FAA around 1980 that resulted in this airport losing it's VOR status, which moved to PDK. The shift in business from downtown to Atlanta's north-side made a big difference in which airport people choose to fly in and out of." Another challenging issue for Hill was losing corporate customers who negotiated with the County to build their own facilities. Coca-Cola was the first to do it, and others followed suit.
In later years, Hill had to face stiff competition from the "chains," the large corporations who own FBO's all over the country. But, Hill Aircraft survived all those challenges and today is looking to the future proactively. The decades-old facility went through a major renovation, and revamped its marketing strategy. Essentially, that strategy is about building on the legacy of Guy Hill, Sr. and his emphases on community outreach and servicing customers. "Service is everything," explains Guy Hill, Jr. "Our line service is very good, and always has been. I'd compare it with any FBO including the corporate chains. We have customers who have been coming to us for 30-35 years without making a change or going elsewhere. The only thing I thought was lacking was our facility and that's something we took care of improving 20 years ago—bringing that up to a level that I feel comfortable with."
The Hill secret leads to a 60 year anniversary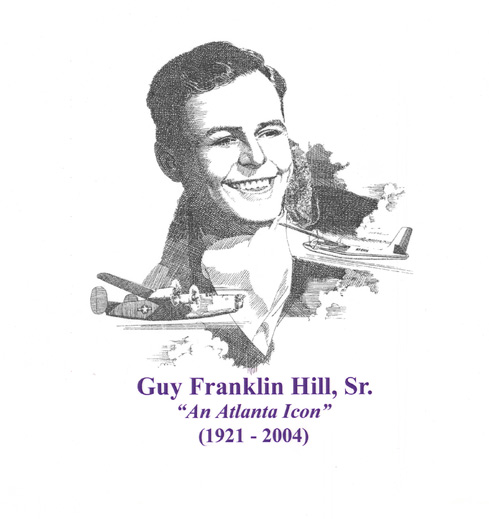 January 2015 – Hill Aircraft celebrates its 60th anniversary in 2015, a remarkable achievement in general aviation, known for its high-risk factor and small return. Across the country there are only a few FBO operations with that kind of longevity, all of which begs the question: "What was Hill's secret?"
"Stubbornness!" says Larry Westbrook with a laugh. "Tenacity. Hard-headedness. Mr. Hill didn't know he could fail. It wasn't an option. And he was at the right place at the right time. Before he and Mrs. Hill married, sometime in the late 40's, he took her for a ride in an airplane and flew over this airport. He pointed down at this very spot and said to her, 'Right there, that's where it's going to be happening one day.'
He had a sense for finding niches. He knew that the business had to change with the time, even if he didn't always do it. He would say, 'Running a business is like running a race; if you let up on the accelerator, those guys are gonna pass you.' He had a real down-to-earth, no nonsense attitude about how to run this business. And it worked.
"I asked him one time why he hadn't sold the business, why he hadn't taken the money and traveled more and enjoyed himself. He said, 'I don't want to leave behind money, I'd rather leave behind something that can continue. As long as people want to work in general aviation, as long as they want to come to work and do a good job here, then I want to be a part of making that possible.'"
A few years before he died, Guy Hill, Sr. was informed that he had been nominated for the Georgia Aviation Hall of Fame. But he declined the nomination, insisting that the honor should be reserved for people who are dead. In December of 2003, Guy Hill, Jr. visited his ailing father at his house in Union City to tell him that he had been nominated again. Hill, Sr. thought about it but again said his son should call them back and tell them to give the honor to someone else.
"I left that day with him telling me that," recalls Hill, Jr., who wasn't satisfied with the answer. "I went down a week later and said that this is something you deserve, and if you don't want to do it for you, do it for your grandkids. After a 45-minute conversation, he said he might go."
Guy Hill, Sr. died in February 2004, never making it to the Awards banquet that spring. The man who cheated death as a young Navy pilot had finally come to the end of a brilliant career and a remarkable life. But the company he built, his influence on family and friends, and the legend he created are forever a part of Hill Aircraft.
The Hill Aircraft Story:
From the Hill family