We're counting down to our 60th celebration!
We're giving away prizes all summer!
Throughout the summer months, Hill Aircraft, is celebrating 60 years in aviation and providing Sensational Southern Service to members of the business & general aviation community. The summer's festivities will culminate with a grand 60th anniversary event scheduled for October 15, 2015.
In order to extend the summer celebration and to thank their loyal customers, Hill Aircraft has planned prize giveaways for visiting customers on the 15th of each month this summer (June, July, August, and September). A Hill Of Fortune will be at the front desk where any customers making purchases on the 15th of the month will have the opportunity to spin the wheel for a chance to win a variety of great prizes.
Hill Aircraft invites all business & general aviation pilots, crew and passengers who are visiting the Atlanta area to visit the FBO, join in the celebration, and see how Sensational Southern Service can make a huge difference!
---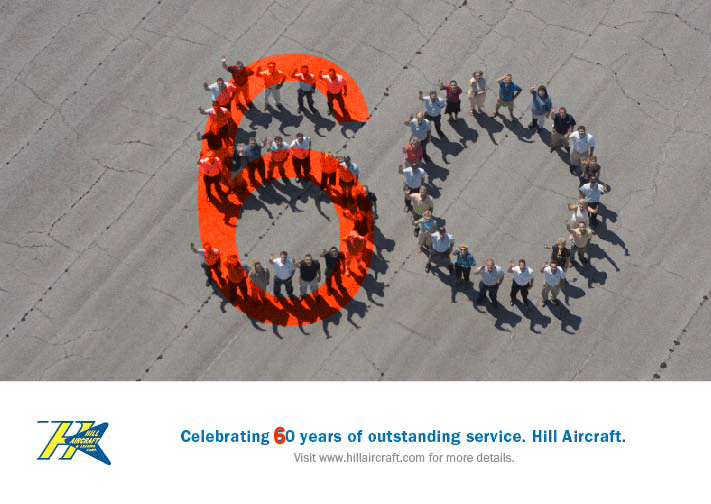 We are very proud to have reached this milestone with the help of our dedicated employees and commitment to our core value. Hill Aircraft looks forward to many more years serving the needs of our customers, community and family, said Guy Hill, Jr., CEO of Hill Aircraft.